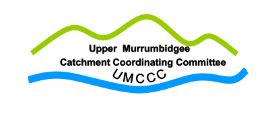 Thank you to all who attended the 2016 UMCCC forum ' Managing Your Land for the Future - Resilience and Adaptation for Climate Change'.  It was a great two days, even with the rain!
Many  issues were covered over the two days. Speakers ranged from the Science Director of Climate Adaptation at CSIRO providing an overview of the impacts of climate change,  Monaro Farming Systems and an Agribusiness consultant talking about possible business risks faced by farmers, questions of diversity in native pastures, pollinating insects and connectivity in the landscape, to carbon farming and an example of Greening Australia's Whole of Paddock Rehabilitation (WOPR) projects on a local farm, to name a few. There was indeed a lot to take in but it was all great information.
Feedback from the days has been overwhelmingly positive, with many participants taking home ideas to try on their land.
The UMCCC committee would like to  thank the ACT Government through the ACT and Region Catchment Management Coordination Group for supporting the forum.
Presentations from the UMCCC 2016 forum  are now available  here.